80-year-old client evacuated over 11,000 miles from Angola to California
Redpoint recently conducted a successful evacuation of an 80-year-old client from a remote region in Angola Africa all the way back to the client's hospital of choice in Los Angeles. Redpoint was first contacted by the client's guide after they were involved in a quad biking accident. The Redpoint medical and security team immediately set about organising medical transport for the client to a more advanced medical facility.
Redpoint organised arranged transportation of the client to Johannesburg on a fixed wing air ambulance. A journey of over 1,000 miles.  The client was accompanied by a Redpoint paramedic. When they arrived in Johannesburg, they were taken to a JCI accredited hospital. The full extent of our client's injuries were realized. The client received expert care at the hospital in Johannesburg for 8 days. A member of the Redpoint team was on the ground and remained at the client's bedside the entire time. The Redpoint team member ensured that the client was receiving the care they required and that they were comfortable.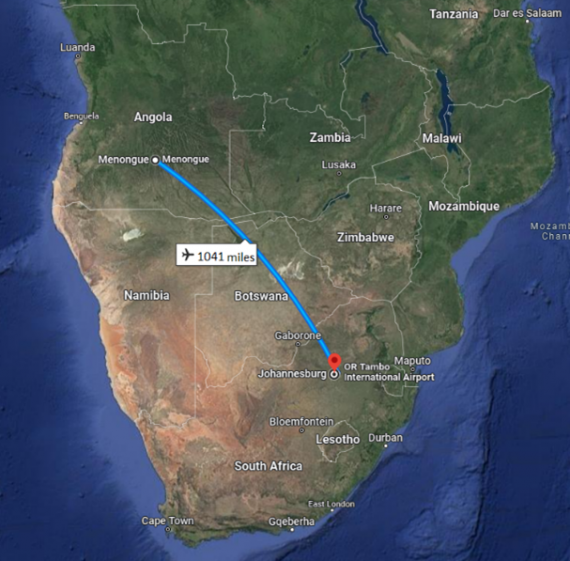 Following 8 days of treatment at the JCI accredited facility our client was ready to make the journey back to their home hospital of choice. Our client was accompanied again by a Redpoint paramedic on their journey from Johannesburg to Los Angeles. The client was flown first class and arrived in Los Angeles safely, where they continued their recovery. Redpoint was with the client every step of the way, from injury all the way home to their home hospital of choice. Check out our Ripcord program here where we provide evacuation from the point of injury/illness to your home hospital of choice.