Why Buy Travel Protection?
Illness, weather, flight delays, or other unexpected travel-related issues can ruin your trip and cost thousands of dollars. When you purchase a plan from Redpoint Travel Protection you have access to the following:
Reimbursement of non-refundable vacation investments such as airfare and hotel costs*
24/7 access to paramedics, nurses, and travel services experts for real-time travel assistance, lost baggage, medical assistance and more
Evacuation and Rescue services due to injury, illness, or threats to your safety
Reimbursement for out-of-pocket emergency medical costs, and covered medical expenses*
Reimbursements for expenses incurred due to delays such as hotels, meals, and flight changes*
Why Choose Redpoint Travel Protection?
Redpoint provides travelers with the industry's best, most comprehensive and flexible array of insurances* and services that include trip cancellation/ interruption, property loss, medical and travel assistance, and evacuation.  To ensure the best possible customer experience, Redpoint uniquely owns and provides all key aspects of its offerings: travel assistance, evacuation, claims management and payment, and insurance underwriting. This means Redpoint customers have a single point of contact for all their travel services, claims and customer service needs.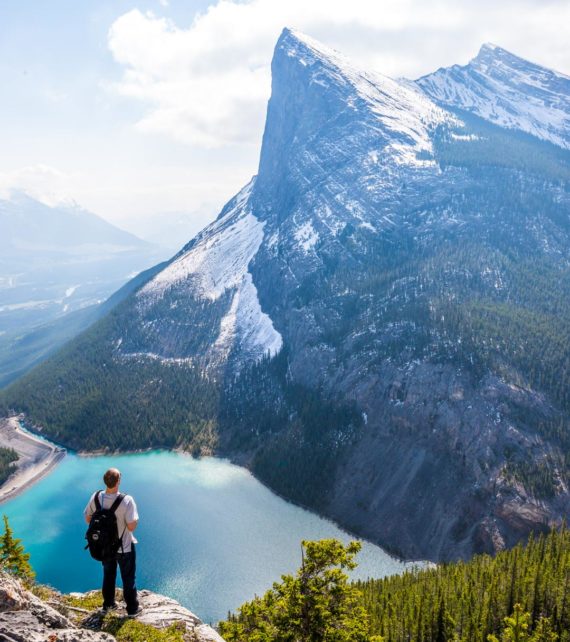 Redpoint Travel Protection has a suite of products tailored to your type of travel. Choose the best one for your trip: from exciting adventure travel to leisurely cultural experiences, Redpoint has the right travel protection program for you.
Buy Now for Maximum Benefits.
Purchase Ripcord, Cavalry or Harbor promptly after initial trip payment to be eligible for the following early purchase benefits!
Pre-Existing Medical Condition Exclusion Waiver*

Optional Cancel for Any Reason Upgrade (for additional fee)*
REMEMBER – The sooner you purchase travel protection, the sooner you're covered. Contact Us today with questions or Get a Quote now.
* Benefits described are related to travel insurance underwritten by State National Insurance Company Inc.
Optional Travel Insurance Coverage:
This summary is only a brief description of the coverage(s) available under policy series PC_AHR_RCH (01/2021). This summary does not replace or change any part of your policy. The policy will contain reductions, limitations, exclusions, and termination provisions. Please read the policy carefully to fully understand the coverages, terms, conditions, limits and exclusions. If there is a conflict between this summary and the policy, the policy will control. This policy provides insurance coverage that only applies during a covered trip. You may have coverage from other sources that provides you with similar benefits. You may wish to compare the terms of this policy with your existing life, health and homeowners' policies. Please contact +1 415 481 0600 if you have any questions. Insurance underwritten by State National Insurance Company Inc., a Texas domiciled corporation (NAIC Company Code: 12831; TX license number 6026) with its principal place of business at 1900 L Don Dodson Drive, Bedford, TX 76021. Not all plans or coverages are available in every state. It is a crime to knowingly provide false, incomplete, or misleading information to an insurance company for the purpose of defrauding the company. Penalties include imprisonment, fines, and denial of insurance benefits.
Travel Assistance Coverage:
Redpoint Resolutions LLC provides evacuation, travel assistance and non-insurance services. Evacuation, travel assistance and non-insurance services are not insurance and are provided through a membership program. An evacuation, travel assistance and non-insurance service program may be purchased individually without travel insurance. By selecting the "Evacuation only, no travel insurance" coverage option, you will be purchasing a Redpoint Resolutions evacuation, travel assistance and non-insurance service program membership.
UnivOps Insurance Services LLC is the licensed insurance agent.