We're here to help!
We strive to provide you the best travel protection experience.  Please use the tools below find answers to common questions or to contact us.
In the event of an emergency call us at  +1 415 481 0610.
---
Frequently Asked Questions
Our FAQs are the perfect resource for finding answers to the questions we are asked most often. We've categorized them for  you below.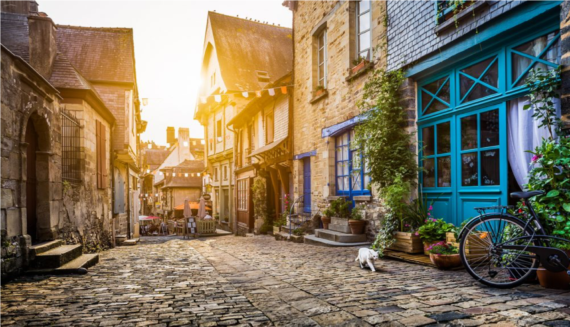 What do you need help with?
Claims*
To start a claim, visit our Claims page to download all the necessary forms to get started. Upload completed forms, along with all other relevant documents through this page direct to our Claims team for immediate processing.
Purchase
To find the best Redpoint Travel Protection product for you, click here and use our program selection tool. Determine what coverage best fits your specific travel. Our Compare Plans page provides side by side comparisons of all our products services, benefits, and coverage limits.
Get a Quote
Click here to use our quoting tool for Redpoint Travel Protection programs.
Customer Service/Travel Service
While traveling, your coverage includes 24/7/365 access to travel specialists, paramedics, nurses, and military veterans. These professionals are ready to assist with any issues that may arrive while traveling including evacuations, medical referrals, lost baggage, lost passports, and more. Call us at +1 415-481-0610 while traveling or use the contact form below.
Partner with Us
We partner with a wide variety of travel professionals to ensure their clients are fully covered when they travel. Click here to learn more about or partner programs, customizable tools, and competitive commissions.
Valuable Travel Resources
Travel Health
Get the latest news regarding health safety:
Travel Advisory
Get the latest on government travel advisories:
* Benefits described are related to travel insurance underwritten by State National Insurance Company Inc.
Travel Insurance Coverage:
This summary is only a brief description of the coverage(s) available under policy series IPRED_PC_02/2021. This summary does not replace or change any part of your policy. The policy will contain reductions, limitations, exclusions, and termination provisions. Please read the policy carefully to fully understand the coverages, terms, conditions, limits and exclusions. If there is a conflict between this summary and the policy, the policy will control. This policy provides insurance coverage that only applies during a covered trip. You may have coverage from other sources that provides you with similar benefits. You may wish to compare the terms of this policy with your existing life, health and homeowners' policies. Please contact +1 415 481 0600 if you have any questions. Insurance underwritten by State National Insurance Company Inc., a Texas domiciled corporation (NAIC Company Code: 12831; TX license number 6026) with its principal place of business at 1900 L Don Dodson Drive, Bedford, TX 76021. Not all plans or coverages are available in every state. It is a crime to knowingly provide false, incomplete, or misleading information to an insurance company for the purpose of defrauding the company. Penalties include imprisonment, fines, and denial of insurance benefits.
Travel Assistance Coverage:
Redpoint Resolutions LLC provides travel assistance and non-insurance services. Travel assistance and non-insurance services are not insurance. An evacuation, travel assistance and non-insurance service program may be purchased individually without travel insurance through a membership program. By selecting the "Evacuation only, no travel insurance" coverage option, you will be purchasing a Redpoint Resolutions evacuation, travel assistance and non-insurance service program membership.
UnivOps Insurance Services LLC is the licensed insurance agent.