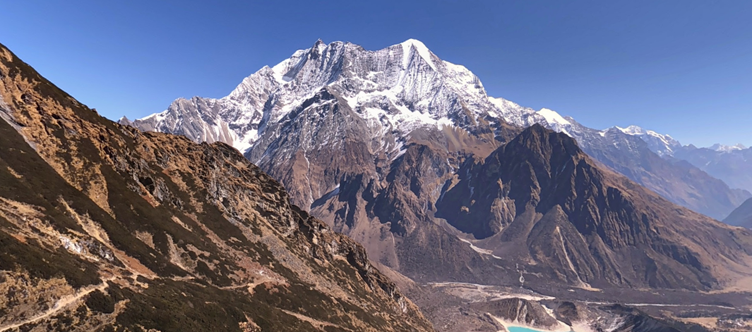 Manaslu Mountain Evacuation
The Redpoint Travel Protection Team were contacted by our client's trekking agency at 9.30am local time in Nepal. A Redpoint client who had been climbing Manaslu, the 8th highest mountain in the world required evacuation. The Client had recently contracted Covid-19 which had contributed to their high-altitude sickness (HAPE) and made it difficult for them to breathe. Redpoint tried to arrange a helicopter evac from base camp as soon as possible but the weather conditions were too poor making a helicopter evac impossible. It was agreed that the client would be taken on foot with the local guides to Samagaun village. The village was at a lower altitude allowing for the client's condition to improve. The village also had better access to communications making it easier for the Redpoint team to stay in touch with her.
The client rested for a couple of days in Samagaun village, but they still required further medical attention. They were now testing positive for Covid-19 and exhibiting symptoms of the virus. The Redpoint team set to work arranging a helicopter evac from the village to Kathmandu. They then had to arrange transport from the airport to the CIWEC Hospital in Kathmandu. Redpoint's local assets agreed to transport the client who was covid positive and displaying symptoms. She was flown safely to the Airfield and transported by ambulance to CIWEC. After a medical assessment it was agreed that she did not have to stay at the hospital for her isolation period and could spend it at a hotel. Redpoint arranged for the client to have another assessment at the hospital during this period as her symptoms had persisted. Her blood work and chest x-rays returned all clear and the client waited out the remainder of her isolation period in her hotel. She rearranged her flights home and will be filing a claim for her losses. She was very happy with the continued support from the Redpoint Team throughout her ordeal saying "Thank you so much for your ongoing support".